Pediatric Dentist in Kelowna
Fun Loving & Gentle Kid's dentist in Kelowna
Dr. Pooja loves putting a smile on kids faces. At Apple Dental Care, we offer a fun and relaxed environment that puts kids at ease and helps them have a positive experience visiting the dentist! Our team is excited to be able to provide outstanding dental care for children of all ages, and we strive to create positive experiences that will lead to a lifetime of great oral health. we focus on dental education with the family to prevent dental problems from developing at a young age!
Fluoride Treatment for Kids
Fluoride is a natural mineral that builds strong teeth and prevents cavities. It's been an essential preventative oral health procedure for decades. Fluoride supports healthy tooth enamel and fights the bacteria that harm teeth and gums.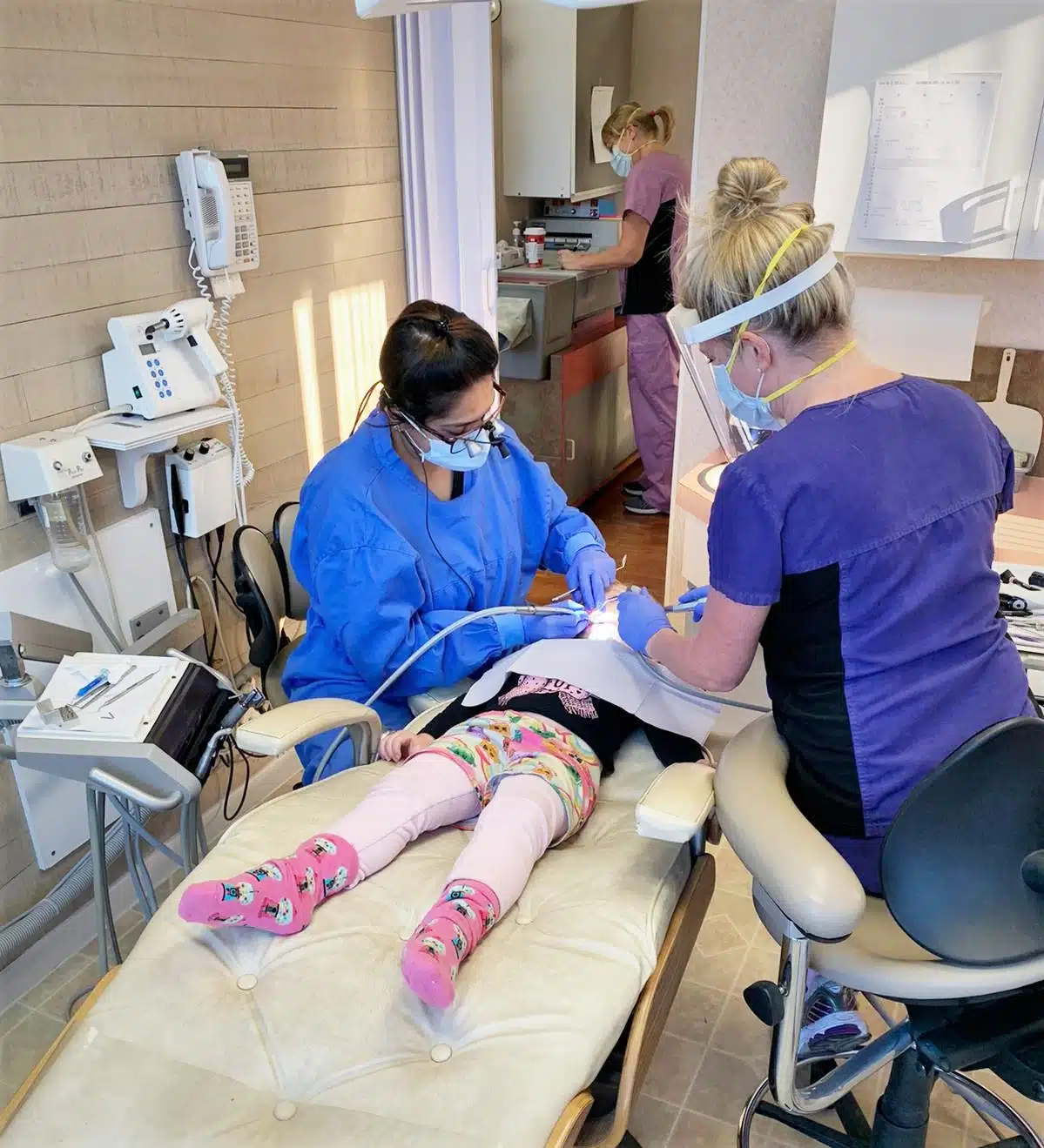 What happens during a professional fluoride treatment?
Pediatric Dentist provide professional fluoride treatments in the form of a highly concentrated rinse, foam, gel, or varnish. The treatment may be applied with a swab, brush, tray, or mouthwash.
These treatments have much more fluoride than what's in your water or toothpaste. It only takes a few minutes to apply. You may be asked to avoid eating or drinking for 30 minutes after the treatment so the fluoride can fully absorb.
Our office's friendly atmosphere puts children at ease. Our knowledgeable, skilled, and caring team works hard to make each visit fun for your child!